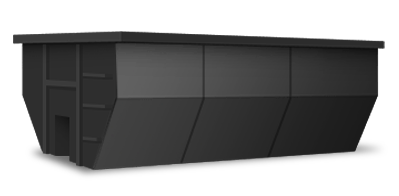 $525.00
Please call to order this item.

Size: 12'L x 7.5'W x 4'H
Days: Up to 4 Days
Rent Time Extension: $15/day max 10 days
Ton(s): Included
Extra Weight: No Weight Limit Fees
Description
Capacity:
Our 11 yard dumpster is strictly for roofing debris with the exception of pea gravel which is not allowed in this dumpster. This residental and commercial roofing dumpster holds approximately 35 squares of roofing debris. The size of this dumpster is compact and able to fit in tight areas without overcrowding your parking area or jobsite.
Key Features:
-4' tall sidewalls makes it easy to toss debris over the side
-Compact and fits in any residential driveway
-Rear Swing Door allows for walking debris or wheel barrows into the dumpster